The following 6 videos lay it all out pretty well……..
These are the reporters that the corrupt and complicit US media relies on for what is going on in Syria. This is who they defend and give awards to. Up is down and down is up. Gotta love that Plausible Deniability the US State Department is providing itself as it outright supports terrorists while flat out lying that it does no such thing……
May 3, 2017 update – All of the videos providing evidence for this post have been removed from You Tube. Fortunately, all of the videos have been cached into one large video that is available at the following link. This link covers it all pretty well and also has some other amazing videos within it.
Tapestry of Terror – White Helmets Terrorist Links Fully Exposed
Examining the media's child exploitation when it comes to 7 year old Bana…..below we see her with the same al-Nusra Front 'reporter' Hadi Abdallah who is shown in the videos above kissing al Nusra Front (al-Qaeda) terrorists and posing side by side with the leader of al- Nusra Front terrorist group Abdullah al-Muhaysini
The Corbett Report sums it all up regarding US media complicity and lies of omission, including using terrorists for their 'news' reporting……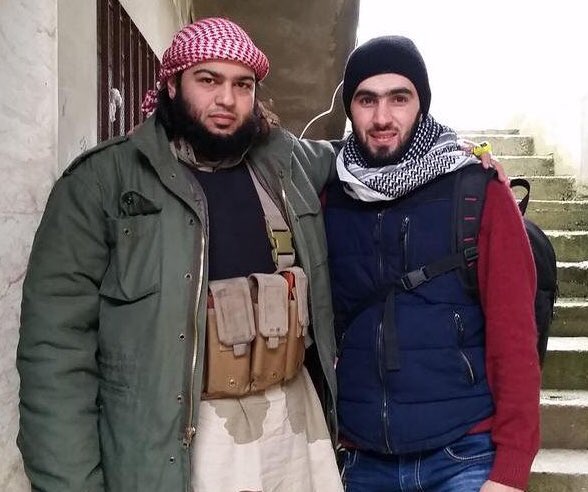 Above photo Hadi Abdullah poses with Abdullah al-Muhaysini leader of al-Nusra Front
 Hadi Abdallah with 7 year old Bana…….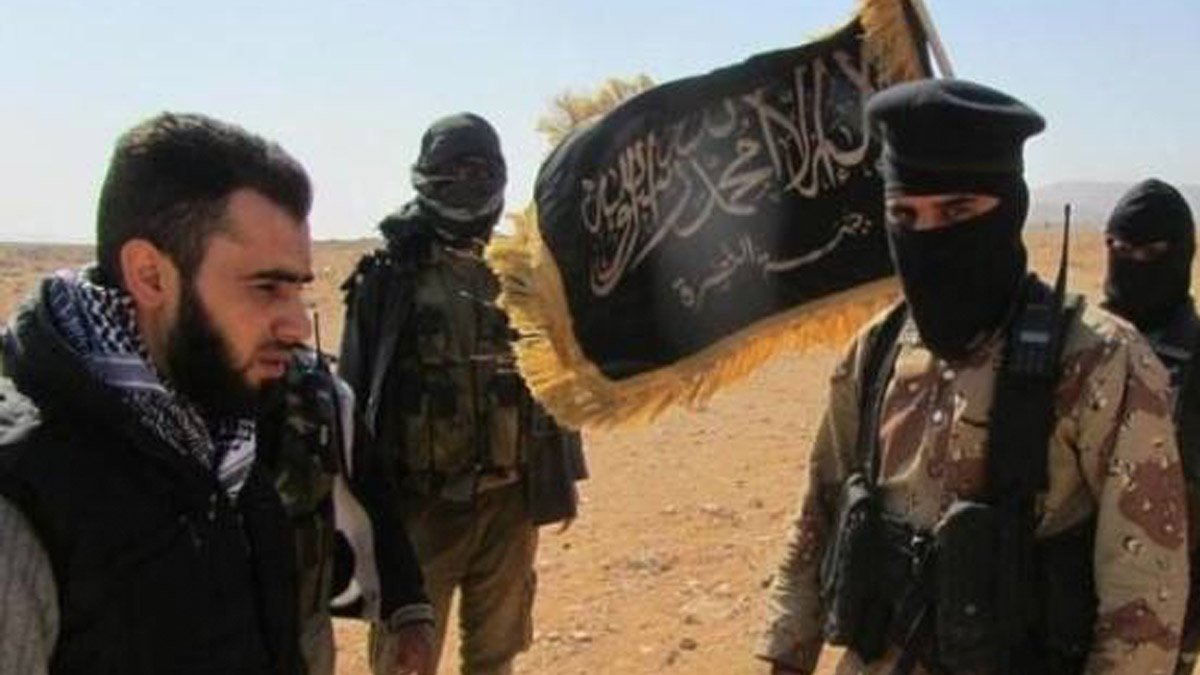 Hadi Abdallah with terrorist group again…..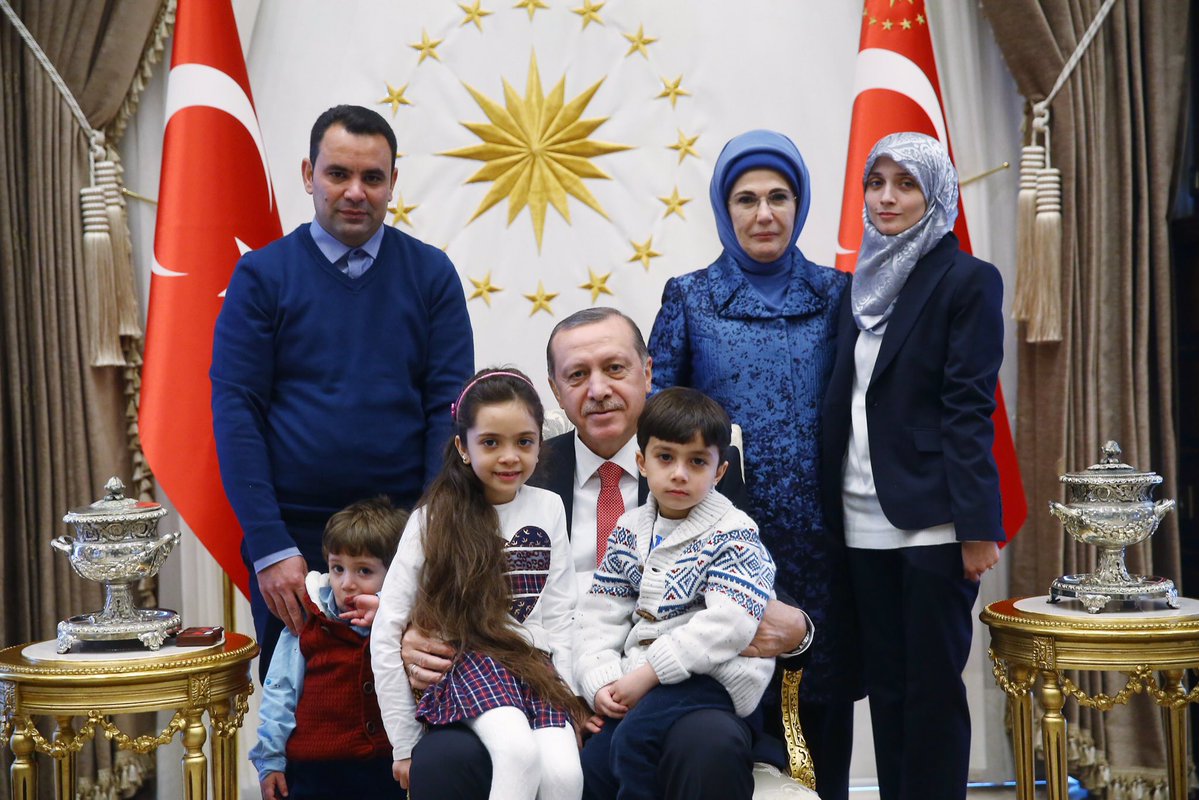 Bana and family clean up well for a December photo shoot with Turkish President Receyp Erdogan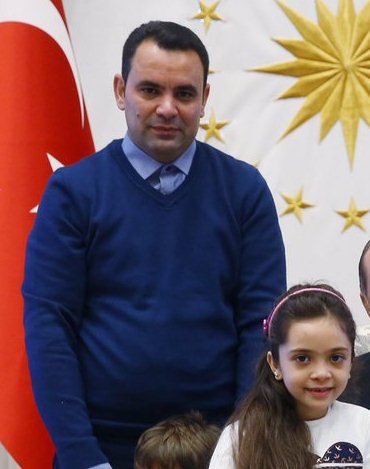 Bana's father Al-Abed Ghassan shown in numerous photos below with terrorists…..note ISIS logo on wall in first photograph…..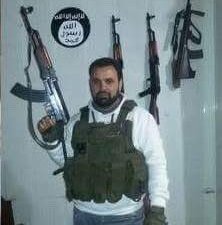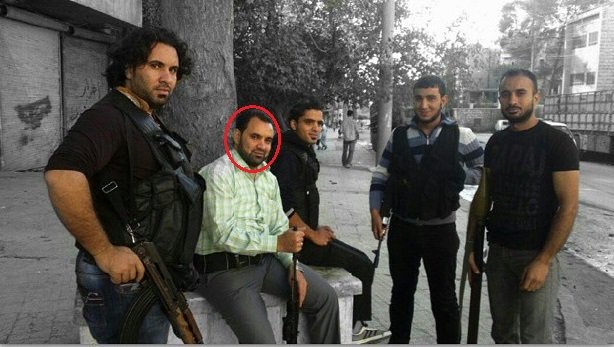 Family friends are linked to terrorists that beheaded 12 year old boy in July 2016…….
Video of Fatemah coaching Bana through the interviews….
'Reporter' Hadi Abdullah is also shown at the "Reporters Without Borders" website as a 2016 recipient of the TV 5 Monde Press Freedom Prize.
https://rsf.org/en/news/2016-rsf-tv5-monde-press-freedom-prize-prize-awarded-syrian-and-chinese-journalists-website
Excerpt: The 2016 Reporters Without Borders (RSF) – TV5 Monde Press Freedom Prize will be awarded to Syrian reporter Hadi Abdullah, the Chinese news website 64Tianwang, and Chinese citizen journalists Lu Yuyu and Li Tingyu at a ceremony in Strasbourg tomorrow evening (8 November).
Hadi Abdullah is being awarded the prize in the journalist category. He is a 29-year-old freelance reporter who has braved many dangers to cover the war in Syria, entering high-risk areas where few colleagues venture in order to film and to enable civil society's actors to speak to the outside world. He has had many brushes with death and was briefly kidnapped by the Al-Nusra Front last January. His cameraman, Khaled al-Issa, was killed in June by an explosive device left outside the home they shared, and Abdullah himself was badly injured by the blast.
Note that the French Press Freedom award paragraphs above state Hadi Abdallah was briefly kidnapped by the al-Nusra Front. It is obvious from the videos and photos above that he was never kidnapped and was instead embedded and working alongside al-Nusra Front terrorist group. This type of subversion and media manipulation has become common place when reporting on the Syrian war. The hypocrisy shown by the French broadcaster Channel 5 is astounding considering that over the past year hundreds of French citizens have lost their lives in terror attacks caused by jihadists affiliated with the same groups that Hadi Abdullah is working in conjunction with.
US Embassy in Syria Caught on Camera Congratulating al-Nusra 'Reporter' Who Works With Terrorist Group
Read more at http://www.liveleak.com/view?i=dcc_1478798630#BmD0JBISzfJj2yDJ.99
Mint Press News has more on the Bana connections to jihadists and terrorists, including many more videos and photos:
http://www.mintpressnews.com/social-media-stars-spread-pro-war-propaganda-in-news-social-media/223374/
Excerpt:
"Her messages are sophisticated for a 7-year-old, for example, particularly for one whose native language is not English," The New York Times admitted on Dec. 7. Reporters Rick Gladstone, Megan Specia, and Sydney Ember further noted the skepticism of some humanitarian aid workers: "International aid advocates have expressed mixed feelings about Bana's fame — satisfaction that she has increased global sympathy for child victims in Syria, but concern that her story, as presented on Twitter, may not be entirely accurate."
Link to New York Time false promotional story about Bana: http://www.nytimes.com/2016/12/07/world/middleeast/aleppo-twitter-girl-syria.html
Barbara McKenzie of 21st Century Wire has highlighted numerous other inconsistencies in the so-called "Bana Project" in a report for 21st Century Wire on Nov. 29. McKenzie's analysis suggests that many of Bana's initial Twitter followers were fake, and her apparently immediate mastery of the nuances of Twitter, such as the use of hashtags, reveals that social media experts have likely advised her on how to best reach Western audiences.
http://21stcenturywire.com/2016/11/29/child-exploitation-who-is-bana-of-aleppo/
For more on US backed ruses to support terrorists in Syria, please check out the following threads that have hundreds of photos and videos:
http://jackpineradicals.com/boards/topic/mega-file-on-white-helmets-terrorists-hundreds-of-links-and-videos/
http://jackpineradicals.com/boards/topic/shaming-the-msm-that-ran-with-the-terrorist-last-messages-from-aleppo-campaign/
Amnesty International Gives Award to Reporter Who Fawned Over US State Dept. Designated Terrorist and al-Nusra Front Leader al-Muhaysini
Read more at http://www.liveleak.com/view?i=4a2_1479168294#SuWs1xi8MO1qWpaa.99
Link to Amnesty Internation Award for Bilal Abdul Kareem
http://www.prixbayeux.org/pbc2016-palmares/?lang=en
TELEVISION TROPHY – INTERNATIONAL JURY
AWARDED BY AMNESTY INTERNATIONAL
1st Prize
Arnaud COMTE and Stéphane GUILLEMOT
FRANCE 2
Mossoul : fuir à tout prix
IRAQ
2nd Prize
Clarissa WARD and Bilal Abdul KAREEM
CNN
More on the lead terrorist, who was finally deemed such on November 10, 2016, here:
Treasury Designates Key Al-Nusrah Front Leaders
https://www.treasury.gov/press-center/press-releases/Pages/jl0605.aspx?src=ilaw
11/10/2016
Action Targets al-Nusrah Front's Financial Facilitation Networks
WASHINGTON – The U.S. Department of the Treasury's Office of Foreign Assets Control (OFAC) took action today to disrupt al-Nusrah Front's military, recruitment, and financing operations. Specifically, OFAC designated four key al-Nusrah Front leaders – Abdallah Muhammad Bin-Sulayman al-Muhaysini, Jamal Husayn Zayniyah, Abdul Jashari, and Ashraf Ahmad Fari al-Allak – pursuant to Executive Order (E.O.) 13224, which targets terrorists and those providing support to terrorists or acts of terrorism. As a result of today's action, all property and interests in property of these designated individuals subject to U.S. jurisdiction are blocked, and U.S. persons are generally prohibited from engaging in transactions with them.
These designations were taken in coordination with the U.S. Department of State, which today named Jabhat Fath al Sham as an alias of al-Nusrah Front – al-Qa'ida's affiliate in Syria.
"From recruiting fighters to raising funds, these sanctioned individuals are responsible for providing key financial and logistical support to al-Nusrah Front," said John E. Smith, Acting OFAC Director. "Treasury will continue to target al-Nusrah Front's financial networks and choke off their access to the international financial system."
Abdallah Muhammad Bin-Sulayman al-Muhaysini
Abdallah Muhammad Bin-Sulayman al-Muhaysini was designated for acting for or on behalf of, and providing support and services to or in support of, al-Nusrah Front.
As of late 2015, al-Muhaysini was an accepted member of al-Nusrah Front's inner leadership circle. As of July 2015, Abdallah al-Muhaysini served as al-Nusrah Front's religious advisor and represented al-Nusrah Front in an Idlib Province, Syria, military operations room. He has been involved in recruiting fighters to join al-Nusrah Front and helping to form a new al-Nusrah Front "state" in northern Syria. In April 2016, Muhaysini launched a campaign to recruit 3,000 child and teenage soldiers across northern Syria for al-Nusrah Front.
Al-Muhaysini has played a crucial role in providing financial aid to al-Nusrah Front. Between 2013 and 2015, al-Muhaysini raised millions of dollars to support al-Nusrah Front governance efforts in Idlib Province, Syria. As of early October 2015, al-Muhaysini had set up institutions providing financial aid to terrorist groups, including a highly successful campaign that he claimed had secured $5 million in donations to arm fighters.
Link here to recent posts on terrorist al-Muhaysini:
https://jackpineradicals.com/boards/topic/a-look-at-the-main-saudi-cleric-leading-terrorist-operations-in-aleppo-syria/
What does all the above video and photo evidence point to? Apparently the US government, media and a number of western entities love them some terrorists when it suits their agenda………